The mobile hotelier in 2012 - who is right?
Innfinite are now very much key players in the mobile space with our revolutionary, affordable mobile website for hotels. As suche we are getting much useful first hand info, stats and feedback about market behaviour, and great pointers to present and future strategy. Imagine my dismay when i read this - from PhocusWright -
"PhoCusWright's recent Innovation Edition report Mobile Hits the Mainstream: Technology and Industry Trends, features findings from interviews with over 50 travel executives to identify the key areas of mobile focus for each. Both suppliers and intermediaries are looking for ways to exploit mobile's unique characteristics, with many aiming to fill out their mobile offerings with end-to-end services. Below, a hint of what's to come in selected segments/channels:
Hotels: Hoteliers put their initial mobile efforts into building out booking capabilities – and the strong growth of mobile hotel bookings suggests this strategy was a good one. With booking now under their belts, hoteliers are shifting their focus to in-stay/on-property services."
What planet are they (Phocus Wright) on? At a push this may be planet USA but it most certainly ain't planet GB. Hoteliers should not be alarmed by these misinformings, and be panicked into the wrong responses.
Furthermore the market consensus is very firmly that the amount of hotel booking by mobile commerce is currently low, as travel shoppers need to gain real confidence in the process and its security. Not so for the click or tap to call button - which is showing significant use, and many/most of these calls should lead to bookings, and even upsells - dependent of course on the efficiency of the hotel telephone sales process. Mobile and smartphone websites for hotels, in the first instance, will generate more telephone bookings - a bit of a no brainer really.
We advise you get a balanced veiw, and a far more relistic one, by reading - -
http://www.hotelnewsnow.com/Articles.aspx?ArticleId=7752&par1=NuwJKIvg0AcAJio7I4EOMQ==&par2=zMNhA/BDW2Hsp034hDFkAOmSctvuoBa+6QoHIpFw4aJ0xfgILwJKcsIga46qG4FM
and
Max Starkov's - as usual, excellent (though you may not always agree with them) observations at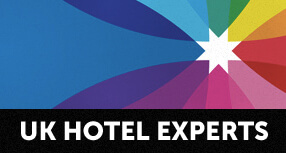 Hoteldeals.co.uk, your one-stop-shop for the best UK short hotel breaks, spa breaks, budget UK hotel deals, UK hotel city breaks and special offers at a collection of UK Express hotels, UK Holiday Inn hotels and a collection of unique hotels across Scotland, England & Northern Ireland. MORE»

We are a portfolio of five Hotels, based exclusively in Scotland, proudly offering a rare blend of quality, service and price in a range of City and Country House locations across the country – in Edinburgh, Glasgow, Aberdeen and Perth..MORE»

Edinburgh Hotels Association presents to you an outstanding quality selection of like-minded member hotels and accommodation in Edinburgh all customer focused, service driven – and more recently, proactive in Green and sustainable tourism.MORE»
Featured independent hotels of quality in Scotland