The end of hotel yield management?
.This is really worth a read
http://www.hotelnewsnow.com/articles.aspx/6714/The-end-of-yield-management
And there is one and only one acid test – try it. This will avert the need for '000′s of articles and opinions from 'experts' and commentators, many of whom have zero first hand practical hotel revenue or yield management experience. The adoption of the airline models have revolutionised hotel room selling and yield management and there's no reason why it won't work again, especially if properly synch'ed with great channel management.(which also doesn't need to be half as complex)
For many travel shoppers out there, especially leisure travllers, there is only one currency right now – the deal rate (flash and voucher selling sites).
And copious and extensive travel research comes back to the same two fundamental principles influencing a travel shopper's decision to purchase – price (=cost – not even 'value') and location.
We have spent years, even decades, making the hotel supply industry far far more complicated than it really is. Can someone tell me why?
Having said all this, then comes along this article
http://www.travolution.co.uk/Articles/2011/10/18/5118/basic+site+faults+could+cost+travel+firms+2bn+a+year.html
What is at the top of the list of travel shopper concerns - yess, its good old 'price'.- (AND PRICE/RATE INTEGRITY)
When are we hoteliers ever gpoing to learn as an industry that we need to work to make the minefield of prices and pricing issues that are out there, simple. JOE PUBLIC THE TRAVEL SHOPPER HAS TOLD US MORE THAN EONOUGH TIMES NOW THAT HE/SHE IS SICK OF THE PRICE COMPLEXITY AND LACK OF RATE INTEGRITY THAT EXISTS IN TODAY'S MARKETPLACE.
No more uield and revenue management 'theses' please, neither the the hotel industry nor the travel shooper either needs it, or wanmts it.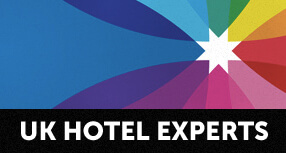 Hoteldeals.co.uk, your one-stop-shop for the best UK short hotel breaks, spa breaks, budget UK hotel deals, UK hotel city breaks and special offers at a collection of UK Express hotels, UK Holiday Inn hotels and a collection of unique hotels across Scotland, England & Northern Ireland. MORE»

We are a portfolio of five Hotels, based exclusively in Scotland, proudly offering a rare blend of quality, service and price in a range of City and Country House locations across the country – in Edinburgh, Glasgow, Aberdeen and Perth..MORE»

Edinburgh Hotels Association presents to you an outstanding quality selection of like-minded member hotels and accommodation in Edinburgh all customer focused, service driven – and more recently, proactive in Green and sustainable tourism.MORE»
Featured independent hotels of quality in Scotland