Innfinite's brief response to 'Hotel rate parity is for OTA's, not for hotels'
This study is music to our ears. Why? - becasue rate parity is a farce, alwasy has been, and always will be.
I once read - · Rate Parity - yes, same rates, and same conditions on all public channels… but don't let yourself be boxed in by this. It is a general strategy, not a law. And honestly we are not in rate parity for the consumer's sake. We just know that as hotels we have to please our distributors, and without rate parity our job would become almost impossible. Flexibility and dynamism to deviate from time to time, is what builds success.
As soon as the 'rate' in rate partiy hits the distributor or merchant, all hell breaks out. A rate parity agreement in the wholesale market is a cartel which the hotel industry should treat wioth the contempt it deserves. Take the current TV advert for Trivago - 'same hotel, same room, two different prices', and the example given iis £117 and £73 - really? £44 of a difference - wow - rate parity is really working!
Price comparison millionaires have been createed overnight by the farce that is wholesa;le rate parity. Ladelling even more third partyy middleman costs into a travel product already almost skinned of profit for the hotel by these greedy wholesalers. For there is a limit to the amount of demands you can make on the price of a hotel room.
Sure you have the billboard effect but this is by accident rather than design. We know rate parity is not law, so ensure you have your lowest rate on the one channel that really pays - the direct on line channel. Fence these with T's and C's that allow you to say to the OTA who rate shops you - sorry but you atre not comparing apples with apples. I notice the wholesalers don't penalise properties where their direct on line rate for the same T's and C's is higher than on the OTA site - that's music to the wholesaler's ears/.
I recently heard of an Edinburgh hotel which diring the Edi Festival had a rate publicly available on Expedia which was higher than the hotel'sr highest rack, and double the rate provided under 'rate parity' rules.. Expedsia here is effectively destroying the 'rate integrity' of this property. Furthermore the customer pays a price which is not representative of the value offered by this property (it was a budget hotel), thereby encouraging the good old adverse Trip Advisor review.
As the article title suggests, there is only one real winner in travel accommodation these days (apart from the direct on line channel where the hotel and the customer both usually win )- the intermediary. The intermediary can also invest in huge sums on an effective, persuasive on line experience which most hotels can't match.
There are hotels out there who still think that rate parity means that the same rate will be publicly available on all channels. And there are millions of joe publics who excperience whay it isn't, not only creating travel planning mayhem, but spawning thousands of rate planning, management and shopping tools out there which would make Tesco Supermarket pricing like kids stuff.
Why can't the big brads combine to go to the OTA's and say - as from 1 January 2012 we're dropping our commissions across the board to 5% to you rate parity guys, right across the board, to ensure that there's commission parity as well as rate parity?
There are so many flaws and inequities about rate parity that the most amazing thing is that no ones blown it into smithereens - and that day probably isn't likely to happen any time soon.
Lets get back to basics or this business will become too complex to want to be in, unless you are a wholesaler or intermediary that is! How about this as a stater for 10 - http://www.hotelnewsnow.com/articles.aspx/6714/The-end-of-yield-management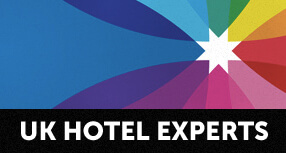 Hoteldeals.co.uk, your one-stop-shop for the best UK short hotel breaks, spa breaks, budget UK hotel deals, UK hotel city breaks and special offers at a collection of UK Express hotels, UK Holiday Inn hotels and a collection of unique hotels across Scotland, England & Northern Ireland. MORE»

We are a portfolio of five Hotels, based exclusively in Scotland, proudly offering a rare blend of quality, service and price in a range of City and Country House locations across the country – in Edinburgh, Glasgow, Aberdeen and Perth..MORE»

Edinburgh Hotels Association presents to you an outstanding quality selection of like-minded member hotels and accommodation in Edinburgh all customer focused, service driven – and more recently, proactive in Green and sustainable tourism.MORE»
Featured independent hotels of quality in Scotland