Search will outpaces apps for dominance In mobile marketing in 2012
Innfinite's revolutionary mbile /smartphone web site amd integrated booking engine for hotels will be publicly released on 4th January 2012, and will give a competitive edge in the mobile space to both Innfinite and Navarino Services hotel clients.

While paid search already claims the largest share of mobile advertising dollars, advertisers should expect it to attain outsized gains in 2012. For mobile, tracking and analytics remains the largest roadblock for many advertisers. Advertisers lose visibility as soon as a visitor clicks into the app marketplace or uses an app, and tracking a click out from a mobile app using to traditional analytics tools is difficult at best.
Rather than continuing to double down on apps, advertisers will look to simplify their existing web experience for the mobile browser. HTML 5 will play a role in this trend, making the power of application design available on mobile devices through a standard Web browser.
As mobile experiences becomes more integrated into the website, advertisers will gain improved visibility into campaigns, allowing them to invest more accurately in performance advertising and paid search.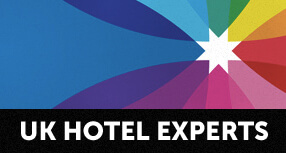 Hoteldeals.co.uk, your one-stop-shop for the best UK short hotel breaks, spa breaks, budget UK hotel deals, UK hotel city breaks and special offers at a collection of UK Express hotels, UK Holiday Inn hotels and a collection of unique hotels across Scotland, England & Northern Ireland. MORE»

We are a portfolio of five Hotels, based exclusively in Scotland, proudly offering a rare blend of quality, service and price in a range of City and Country House locations across the country – in Edinburgh, Glasgow, Aberdeen and Perth..MORE»

Edinburgh Hotels Association presents to you an outstanding quality selection of like-minded member hotels and accommodation in Edinburgh all customer focused, service driven – and more recently, proactive in Green and sustainable tourism.MORE»
Featured independent hotels of quality in Scotland