New EU opt ins for cookies - what are the implications for Google Analytics?
We are going to be watrching this one like hawks. take a look at
http://www.google.com/support/forum/p/Google%20Analytics/thread?tid=6a4329cd152b47e1&hl=en
We note that the UK government already has anticipated 'something' - look at e.g. http://www.ico.gov.uk/, its already got its house in order, I wonder why?
We do need to be very careful in this area. There is a new EU law that compels all websites to give users an opt-in for cookies. and looking at the Google link above, Google is certainly not squaring up to the issue head on, in fact being very woolly about it indeed.
http://www.cookielaw.org/google-analytics-eu-cookie-law.aspx
http://www.bbc.co.uk/news/technology-13541250
http://www.google.com/support/forum/p/Google%20Analytics/thread?tid=6a4329cd152b47e1&hl=en (scroll down)
http://www.advanced-web-metrics.com/blog/2011/05/20/google-analytics-and-the-new-eu-privacy-law/ (scroll down to post 29)
It is not clear that Google Analytics will not be hit hard by this next May when they start to enforce this law in the UK. It may just be a damp squib but it is not unlikely that they start to go after a few big firms and the rest will then follow. If that happens then everyone could ditch GA and move to server side logging.
Also while it may not be applied as stringently in the UK (and that is mere conjecture), insofar as it is in other parts of the EU, our European visitors may 'opt out' of our travel sites, thereby making the user experience and the tracking of that whole slice/segment of traffic impossible without server side technology.
here at Innfinite, we know servers side analytics only too well. We used Urchin stats for clients until they9urchin) were taken over by Google and became Google Ana;lytics effectively, and also ran them side by side with Google Analytics for a while - with interesting results.................................
............................No one should ever assume that Google Analytics is an exact science, far from it, but sure its a great and pretty reliable statistical sample.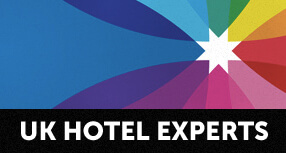 Hoteldeals.co.uk, your one-stop-shop for the best UK short hotel breaks, spa breaks, budget UK hotel deals, UK hotel city breaks and special offers at a collection of UK Express hotels, UK Holiday Inn hotels and a collection of unique hotels across Scotland, England & Northern Ireland. MORE»

We are a portfolio of five Hotels, based exclusively in Scotland, proudly offering a rare blend of quality, service and price in a range of City and Country House locations across the country – in Edinburgh, Glasgow, Aberdeen and Perth..MORE»

Edinburgh Hotels Association presents to you an outstanding quality selection of like-minded member hotels and accommodation in Edinburgh all customer focused, service driven – and more recently, proactive in Green and sustainable tourism.MORE»
Featured independent hotels of quality in Scotland